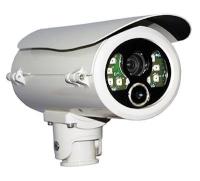 FireVu introduces new Multi Detector – combining Visual Smoke and Flame Detection and Thermopile technologies for the first time for petrochemicals industry
FireVu is introducing the first fire detection technology that combines Visual Smoke Detection (VSD), flame detection and now temperature sensing technology in the form of being built in thermopile.
The Multi Detector will offer petrochemical operators a solution that will identify and analyse smoke and heat patterns to raise alerts.
VSD technology operates by identifying characteristic smoke patterns across a video image. It analyses changes in a range of variables such as colour, brightness, contrast, shape, edge content, motion, colour matching and loss of detail to alert operators early to potential fire danger.