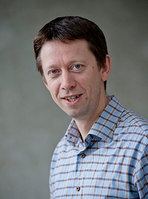 DNV GL is now launching the first industry guidance, DNVGL-RP-B301, on inspecting, testing and evaluating non-metallic seals in operation.
Through this recommended practice (RP) "Inspection and evaluation of non-metallic seals", the industry will enhance confidence in seals during operations and improve equipment integrity through the correct selection of seal and sealing material. Through documented field experience, the RP, DNVGL-RP-B301, will also enable cost reduction in qualifications and life extensions, and through optimal inspection intervals. The RP is a result of a joint industry project with key players including Eni, Statoil, James Walker and Aker Solutions.
Non-metallic seals have a wide range of applications in exploration, production and processing of oil and gas; onshore, offshore and subsea. Many of these applications are challenging for the polymeric materials, such as deep water and HPHT developments, subsea processing and lifetime extensions. The qualification of sealing solutions for such service life poses challenges, with extrapolation of exposure lab test data being the best method available to date. Although there is considerable field experience, i.e. time in service, this experience has not been systematically documented. The RP provides guidance on managing the lack of data.
Jon Huse, Principal Specialist, DNV GL – Oil & Gas, says, "Documentation of operational performance from inspection, testing and evaluation is the most effective method of ensuring that the seals are fit-for-service. This RP outlines a cost-efficient approach to gather field performance data for non-metallic seals. This can then be used to develop cost-efficient maintenance strategies and improved decision making. Ultimately, this will decrease equipment down-time due to fewer leaks, and ensure the increased quality and robustness of the equipment."
The RP supports life extension studies, recertification processes (e.g. of well control equipment), inspection of seals from test programs or qualifications, and failure investigations. While the RP has been developed for the oil and gas industry, it can be used for the evaluation of non-metallic seals on installations in other industries. In any industry, the RP will offer cross-industry value for operators, equipment manufacturers and seal suppliers from sharing knowledge and experience to improve equipment integrity and reduce operational costs.
Cathrine Torp, Communication Director, DNV GL – Oil & Gas, says, "Models are just approximations of real life, and we should stress to make sure new knowledge becomes available for technical analyses to keep track with realities. Through this RP, we hope that the valuable field data for non-metallic seals in operation are being made available, to mature and enhance confidence in seals during operations through more informed technology qualification assessments."