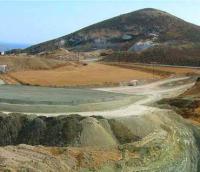 First Sahara Energy Inc. has been invited to a meeting by ONHYM, Morocco's Ministry of Energy & Mines, to finalize a contract for an oil and gas Reconnaissance License on an expansive property called the Beni Znassen Block. The meeting is scheduled to take within the next few weeks in Rabat, the capital of Morocco, and is expected to conclude with the signing of the contract and the issuance of the Reconnaissance License.
For the past five months, First Sahara has been engaged in an intensive evaluation of 14 available oil and gas properties in Morocco. This evaluation was narrowed down to one property - the Beni Znassen Block - located onshore in the northeast part of the country. The Beni Znassen Block was chosen because of the following attributes:
◾ 1.28 million acres with extensive 2-D seismic data. ◾ Similar reservoir and source rocks to the Tselfat area in central Morocco, which has large proven oil and gas reserves. ◾ The seismic data reveals several alluring structural anomalies with a similar profile to the numerous oil & gas fields in the Tselfat area. ◾ At least one of the anomalies is extremely large and appears to be structurally closed. ◾ There is a known oil seep at the periphery of the Beni Znassen basin. ◾ Drilling depth to target horizons is less than 3,000 metres. ◾ No wells have yet been drilled on the property. ◾ The property is close to the Maghreb Europe Gas Pipeline, which transports gas from the super giant Maghreb gas field in adjacent Algeria. The pipeline has ample excess capacity.