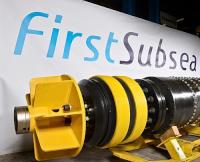 Allseas has awarded First Subsea a contract to supply a 42-inch Ballgrab Pipeline Recovery Tool (PRT) for the Sur de Texas-Tuxpan pipeline project in the Gulf of Mexico, a 700-kilometre subsea gas pipeline that will interconnect with the Nueces-Brownsville pipeline and the Tuxpan-Tula pipeline.
The PRT is designed and constructed in a modular manner, accommodating different pipe specifications as well as permitting various pigging, dewatering and sealing scenarios. Ballgrab PRT's were first used in 1994 and have been supplied for over 125 major projects worldwide.
"It's great to be working with Allseas again, especially on this prestigious project," says Phil Day Proposals Manager, First Subsea.