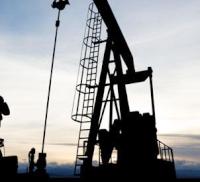 As First Titan Corp. continues building its oil and gas portfolio, the company is excited about the production coming from its oil well in Alabama and the potential future revenues it may provide.
FTTN's producing well in the Little Cedar Creek Field in Alabama is producing approximately 370 barrels of oil and 240,000 cubic feet of gas per day. Midway through October, the well has produced nearly 5,500 gallons of oil and 4,000,000 cubic feet of gas.
The well, located in Brooklyn Field, the state's most prolific field, currently has a flowing tubing pressure of just over 400 pounds per square inch on 16/64ths choke.
'We are extremely pleased with the production from the latest Alabama well,' FTTN Interim CEO Robert Federowicz said. 'This well was recently reworked and has responded more favorably than we originally expected.'