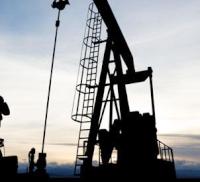 A recent study by the United States Energy Information Administration found that the U.S. contains 3 percent of the world's natural gas reserves, with nearly half of that production occurring in Texas and Louisiana, states where oil and gas energy company First Titan Corp. possesses multiple assets.
FTTN is currently drilling the South Lake Charles Prospect in Louisiana. Company executives are pleased with the progress of the drilling, with production estimates of 60 billion cubic feet of gas and four million barrels of oil to possibly be extracted. The well will be drilled to a depth of 15,300 feet.
Texas, meanwhile, is easily the largest natural gas producer in the nation with approximately 23 percent of the nation's total natural gas reserves and has a total of 163 natural gas production plants, according to StateImpact. In addition, the natural gas industry accounts for almost $160 billion of Texas' gross state product. FTTN is a player in the Lone Star State's lucrative natural gas market, as it has assets in Terrell County and Waller County, and is also scouting 4,100 leased acres in Hardin County.