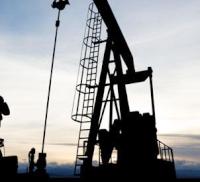 First Titan Corp. is exploring several potential acquisition opportunities in order to expand its oil and gas portfolio.
FTTN, which is eyeing additional acquisitions in Texas, Oklahoma, Louisiana and Alabama, anticipates making an offer to acquire one or more oil and gas companies within the next 30 days. The target companies are engaged in oil and gas operations within the same geographic area as FTTN's current operations.
FTTN management believes that a strategic transaction could be an attractive avenue to continue the Company's rapid growth and engage in a transaction to benefit the Company's shareholders.
Any such offers will be made subject to the satisfactory completion of due diligence as well as required approvals from the target companies, among other conditions. As a result, it is possible that FTTN may be unable or unwilling to proceed with any of these acquisitions.