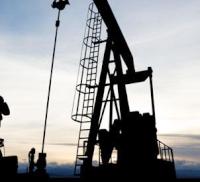 First Titan Corp. is evaluating the profit potential of expanding its reach north of the border as the company continues its efforts to add to its growing oil and gas energy portfolio.
A recent report by Canada's National Energy Board forecasts the country's oil production to rise by nearly 75 percent to almost 6 million barrels per day by 2035. According to rigzone.com, Western Canada Select, the country's benchmark heavy crude blend, traded as low as $41.50 per barrel below West Texas Intermediate earlier this month, and traded on an average of $19 per barrel below WTI throughout 2011 and 2012.
FTTN, which has a strong footprint of oil and gas energy assets in the United States, including projects in Texas, Oklahoma, Louisiana and Alabama, is strongly considering the opportunities presented by future acquisitions in Canada.