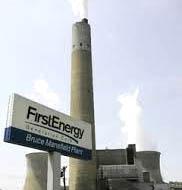 Steven E. Strah has been named senior vice president of FirstEnergy and president of FirstEnergy Utilities. Strah, formerly vice president, Distribution Support for FirstEnergy Utilities, succeeds Charles E. Jones, who was promoted to president and chief executive officer of FirstEnergy Corp. in January. The change will be effective on February 1, 2015.
In his new role, Strah will have overall responsibility for the company's 10 electric distribution companies, its transmission business, and related support services. He will continue reporting to Jones.
"As a key member of FirstEnergy's utility leadership team, Steve has been instrumental in improving service reliability, customer satisfaction, and the efficiency of our utility operations," Jones said. "I'm confident that he will continue to be a strong leader in this growing business as we implement our transmission investment plan, support the growing shale gas industry, and strive to continuously improve service to our customers."