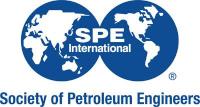 An innovative technology that produces a tenfold increase in the output of oil and gas wells will be showcased at a gathering of some of the region's top energy professionals this week.
The Society of Petroleum Engineers (SPE) Aberdeen Section will hear how multilateral stimulation technology (MST) could be utilised to further exploit hydrocarbon reserves in the North Sea.
The technical presentation, which will outline how the technology has been used elsewhere, will be delivered by Eirik Renli, CEO at Fishbones AS.
Shankar Bhukya, SPE Aberdeen chairman, said: "The difficulties the North Sea is currently facing has only emphasised the importance of developing new and innovative technologies that maximise production through the full recovery of remaining hydrocarbon reserves. This presentation from Fishbones AS will explain how its new technology can achieve this, while crucially reducing costs."