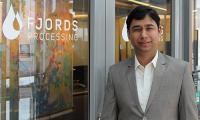 A Norwegian firm's research into cleaner technologies for the oil and gas industry has been recognised with the award of a prestigious innovation grant to develop the next generation of MEG Regeneration systems.
The Research Council of Norway – which aids partnerships in important areas of technological development – chose Fjord Processing's Mono Ethylene Glycol (MEG) Joint Industry Project (JIP) for funding.
The NOK 3.6 million funding support from the council's DEMO 2000 program will enable Fjords Processing to collaborate with Statoil, Shell, Total and Chevron to target qualification of the patent pending technologies which could deliver a new generation of greener, more efficient and operationally stable MEG plants.
The JIP aims to find ways of enhancing the current design of MEG systems by developing technologies to remove organic acid salts, hydrocarbon and mercury from the existing and future MEG plants.
Fjords Processing believes further development of anti-solvent based technology for removal of organic acid salts will not only precipitate and separate salts, but also help regenerate anti-solvent for reuse. Technologies for hydrocarbon and mercury removal from MEG streams may also be qualified on a pilot scale.
Once testing is successfully completed, the results will then be used to develop and qualify key new offerings within greenfield as well as brownfield projects.
Salim Deshmukh, R&D Programs Manager for Hydrate Inhibition Technology at Fjords Processing, says, "Sponsorship from four major oil and gas operators proves their interest in development of technologies and processes that can be applied in the next generation MEG systems. Undertaking this initiative together with key clients is expected to give both Fjords and the sponsors substantial benefits, especially in the current difficult market."