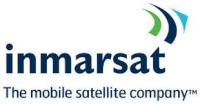 Inmarsat's Fleet Xpress, which delivers game-changing maritime connectivity, has been specified by Hong Kong-based Fleet Management Limited, one of global shipping's largest independent third-party ship managers.
Fleet Management Limited (FML), which manages a large fleet of over 400 vessels consisting of bulk carriers, container vessels, general cargo ships, oil tankers, gas carriers and chemical tankers, with over 14,000 crew, has successfully upgraded all vessels previously equipped with Inmarsat's XpressLink Ku-band service to Fleet Xpress. FML expects to roll out Fleet Xpress to the majority of its fleet globally by 2018. The service will use a Cobham 1m GX antenna for Ka-band connectivity combined with a FleetBroadband terminal for L-Band back-up.
Launched in 2016, Fleet Xpress sets a new standard in maritime communications. The service enhances vessel efficiency, crew welfare and safety, and facilitates 'connected ship' applications by delivering the highest levels of reliable high-speed broadband connectivity available from a single supplier on a global scale.
"We have been working with Inmarsat for more than 20 years, so they have proven they are the most reliable satellite communication service provider and partner in the world," says Mayank Mishra, General Manager at Fleet Management Limited. "We have been thoroughly impressed with the service provided by Inmarsat and expect to implement internet connectivity across the majority of our fleet as quickly as possible. We are committed to delivering the best possible on-board user experience and look forward to bringing a new level of high-speed connectivity to our vessels."
Gerbrand Schalkwijk, Chief Sales Officer, Inmarsat Maritime says, "Fleet Xpress brings specific benefits for fleet managers. Ship managers are ideally placed to exploit high-speed, ultra-reliable connectivity that puts big data at the heart of operating decisions and cost-controlled connectivity in the hands of seafarers. They also get new hands-on management capability via high quality voice and video calls, while CCTV on-board is also live. Fleet Xpress even enables real-time status checking via an app on superintendent smartphones."
"Inmarsat is proud to be the primary satellite communication provider for FML and we're very happy that they've chosen Fleet Xpress to be their preferred solution for the vessels under their management," concludes Schalkwijk.