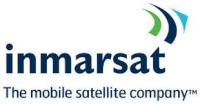 Inmarsat, provider of global mobile secure satellite communications services, has launched Fleet One Global; a simple, cost effective service designed to offer basic voice and data connectivity to the maritime market. Fleet One Global is part of the Fleet One range of satcoms services developed for flexibility, reliability and simplicity, aimed at customers with low data needs looking for basic functionality, greater cost and usage control, with the reassurance of a trusted global commercial satellite network.
The plug-and-play service delivers 100-kbps voice and data at one global rate, eliminating the need for ship owners to use a patchwork of different providers. Fleet One Global achieves 99.9% uptime worldwide, ensuring that ships are never out of range for voice calls, business emails, text-based crew emailing, electronic chart synching, updated vessel routing, weather forecasting and planned maintenance information wherever ships operate.
"Fleet One Global offers voice, data services and uninterrupted access to the internet, all based on user need and at performance levels that are consistent across all regions," says Shane Rossbacher, Vice President of Product Management, Inmarsat Maritime. "It brings a unified offer and cost transparency to sections of the shipping market, including deep sea fishing, river-sea ships, offshore support vessels, coasters and ferries that have been at the mercy of hidden roaming and usage costs."
With cost efficiency and subscription flexibility designed to offer value for money to telecoms-savvy and entry-level users alike, the Fleet One Global service includes pre and postpaid options and monthly reviews for upgrade/downgrade. Commitment periods are negotiable, while the service can even be deactivated at no extra cost – perfect for seasonal usage requirements.
Available via the Inmarsat L-band satellite network, Fleet One Global offers voice calls, IP rates of up to 100kbps and standard 160 character SMS email messaging for crew. No specialist skills are needed to install the low-cost and compact antenna and below-deck units from manufacturing partners, each of which weighs no more than 2.8kg.
"All segments of commercial shipping deserve the consistency that Inmarsat has been delivering through maritime-specific services for over three decades," says Rossbacher. "We continue to invest in the future of connectivity at sea, and Fleet One Global brings the Inmarsat standard of reliability, safety and security to a vital maritime constituency."