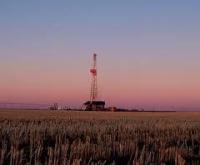 Flexlife has won a contract with oil and gas exploration and production company Apache North Sea Limited.
The subsea project management and engineering support contract includes work on the Aviat gas development in the Central North Sea, the Ness/Nevis tie in and general subsea operations support and will span for three years.
The contract was awarded to Flexlife following a successful six-year history of project delivery with Apache North Sea Limited on some particularly technically challenging projects including the Bacchus subsea development and a major subsea isolation valve project on Forties.
Newly appointed CEO Garry Millard said: "Flexlife has accrued an enviable breadth of subsea integrity management and subsea project management knowledge through its work with operating companies across the industry, and our previous experience with Apache has been a huge part of that.
Patrick Duggan, subsea projects and operations manager at Apache North Sea Limited, said: "Although Apache now possess a highly effective in-house project delivery capability, this ad hoc contract allows us the flexibility to access specialist resources as requirements fluctuate."