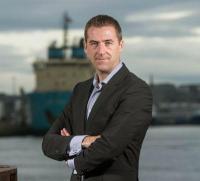 Flexible pipe specialist FlexTech has signed a contract for flexible pipe installation with Ocean Installer in a £500,000 deal.
Aberdeen-based FlexTech will deliver the detailed design of a flexible pipe installation spread as well as installation analysis and project support to Ocean Installer, a subsea contractor specialising in subsea installation and engineering and construction services.
The project will take place offshore Norway during the summer of 2015. FlexTech will also provide engineering support during the fabrication of the equipment, and the subsequent offshore campaign.