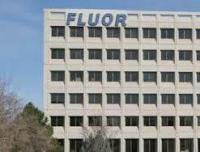 Fluor Corporation has agreed with Offshore Oil Engineering Co., Ltd. (COOEC), a subsidiary of China National Offshore Oil Corporation, to form a new joint venture, COOEC Fluor Heavy Industries Co., Ltd. (CFHI), through which the two companies will own, operate and manage the Zhuhai Fabrication Yard in China's Guangdong province.
Located near Hong Kong in the Zhuhai Gaolan Port Economic Development Zone, the Zhuhai Fabrication Yard is a world-class, state-of-the-art facility, which is already establishing a reputation for serving fabrication needs in the Asia-Pacific region. At 2 million square meters, the yard can accommodate fabrication modules weighing more than 50,000 tons. The yard has delivered a number of significant structures to date and has a backlog of projects in the Asia-Pacific market.
"COOEC Fluor Heavy Industries is an important strategic alliance, as it positions Fluor to develop a more powerful presence in the global construction and fabrication market, and enhances our abilities to serve and grow our current client base in Asia-Pacific and around the world. Our customers are enthusiastic about this venture's ability to deliver very large cost-efficient structures," said Fluor Chairman and CEO David Seaton.