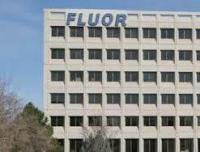 Fluor Corporation says that its consortium has met substantial completion on the Gavião Branco facility in the state of Maranhão, Brazil, turning it over to Parnaíba Gás Natural (PGN), Brazil's leading private gas exploration and production company.
The consortium performed basic and detailed engineering, procurement, construction, commissioning and start-up of an 8.5 million-cubic-meters-per-day gas gathering system in the Gavião Branco field, as well as a 70-kilometer-gas pipeline, under a demanding 12-month schedule.
The consortium included Fluor; Construcap CCPS Engenharia e Comércio S.A. (Construcap), the consortium leader; and CFPS Engenharia e Projetos S.A. (CFPS), a joint venture of Fluor and Construcap.