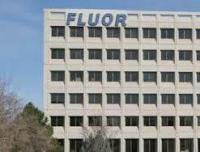 Fluor Corporation awarded a contract by NEXUS Gas Transmission, LLC, to provide engineering, procurement and construction management services for an approximately 250-mile natural gas transmission pipeline in Ohio and Michigan that is capable of transporting 2 billion cubic-feet-per-day of gas. Fluor booked the contract for an undisclosed value in the first quarter of 2015.
'This project is an example of how Fluor can deliver our integrated solutions to support the continued industrial and consumer demand for natural gas in the U.S.,' said Pierre Bechelany, Fluor's senior vice president of Pipelines and LNG. 'This new award demonstrates Fluor's strengthened position in the North America pipeline market, and we will bring our decades of pipeline design and construction experience to deliver cost and schedule efficiencies to the NEXUS project.'
Fluor is responsible for engineering, procurement, construction and project management services for the mainline pipeline, which will be up to 42 inches in diameter.