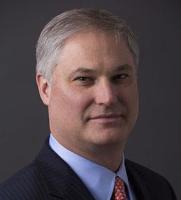 Technip and FMC Technologies, Inc. have announced that the companies will combine to create a single global entity that will drive change by redefining the production and transformation of oil and gas. The combined company, which will be called TechnipFMC, would have an equity value of USD 13 billion based on pre-announcement share prices.
The companies have entered into a Memorandum of Understanding (MOU) and expect to execute a definitive business combination agreement to combine the companies in an all-stock merger transaction. Under the terms of the MOU, Technip shareholders will receive two shares of the new company for each share of Technip, and FMC Technologies shareholders will receive one share of the new company for each share of FMC Technologies. Each company's shareholders will own close to 50% of the combined company.
The transaction brings together two market leaders and their talented employees, building on the proven success of their existing alliance and joint venture, Forsys Subsea, uniting innovative technologies, common cultures and values, enabling rapid integration. The combined company will offer a new generation of comprehensive solutions in Subsea, Surface and Onshore/Offshore to reduce the cost of producing and transforming hydrocarbons. TechnipFMC's flexible commercial model will provide both integrated and discrete solutions to customers across the value chain. With more than 49,000 employees operating in over 45 countries, TechnipFMC generated 2015 combined revenue of approximately $20 billion and combined 2015 EBITDA of approximately USD 2.4 billion. As of March 31, 2016, the two companies together had consolidated backlog of approximately USD 20 billion.
John Gremp, Chairman and Chief Executive Officer of FMC Technologies, says, "This is a compelling combination that will create significant additional value for clients and all shareholders, by expanding the success that FMC Technologies and Technip have achieved through our alliance and joint venture, to capitalise on new opportunities and drive accelerated growth."
Thierry Pilenko, Technip Chairman and Chief Executive Officer, who will serve as Executive Chairman of TechnipFMC, states, "Technip and FMC Technologies both have long track records of innovation and commitment to helping their clients meet the challenges of the oil and gas industry. A year ago, we were at the forefront of recognising the importance of a broader view of our clients' challenges and seized the opportunity that working together in our alliance could bring. Today we want to take this strategy further and across the full footprint of the two companies. We have complementary skills, technologies and capabilities which our customers can access on an integrated basis or separately as they prefer. Together, TechnipFMC can add more value across Subsea, Surface and Onshore/Offshore, enabling us to accelerate our growth. I am confident that we can quickly demonstrate the power of TechnipFMC to our clients, our people and our shareholders."
Doug Pferdehirt, President and Chief Operating Officer of FMC Technologies, who will serve as the CEO of TechnipFMC, adds, "Our alliance has shown that as customers evaluate solutions, they are involving us in the process earlier and to a greater degree than ever before. The more they seek our recommendations and new products, the more we differentiate ourselves from the competition. This transaction will allow us to deliver even greater benefits to our customers through a broadened portfolio that provides a unique set of integrated technologies and competencies that are underpinned by a history of developing rich partnerships and creating customer success. We look forward to rapidly bringing together the outstanding employees and cultures of both companies, as well as the complementary capabilities of our organisations, to position the combined company at the forefront of a new generation of solutions for the oil and gas industry."
The business combination was unanimously approved by the eligible directors of the Boards of both companies. The transaction is expected to close early in 2017, subject to the approval of both Technip and FMC Technologies shareholders, regulatory approvals and consents, as well as other customary closing conditions. Bpifrance Participations and IFPEN, shareholders of Technip, support the transaction as presented.