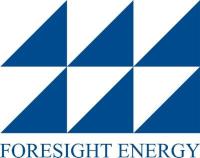 Foresight Energy LP says that Oscar Martinez, Foresight's Senior Vice President and Chief Financial Officer, will resign on November 13. His departure is part of the integration plan that combined the corporate functions of Foresight and Murray Energy Corporation resulting from the partnership formed earlier this year.
"I would like to thank Oscar for his leadership and contributions to our success," said Chris Cline, founder of Foresight. "He helped maintain our cost leadership and fund our capital investment during a period in which Foresight more than doubled in size."
Foresight also announced that James Murphy, Chief Accounting Officer, will assume the duties of Principal Financial Officer effective November 6.