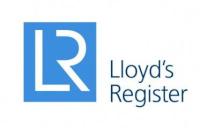 The Lloyd's Register Foundation launches its Foresight review of structural integrity and systems performance at The Third Lloyd's Register Foundation Lecture at the National University of Singapore.
Modern society depends on complex products and engineering systems whose failure can lead to catastrophic consequences. The performance and safety of these systems is an area which the LR Foundation can make a significant difference by targeting its research funding. This Foresight review guides the Foundation's grant giving priorities in order to fund high quality research which has a real impact on the safety of life and property.
Singapore was chosen for the launch as the Foundation recognises not only the excellent research capabilities within Singapore, but also its importance as a gateway to other research excellence within the region. The Foundation's trading group, Lloyd's Register Group Ltd, has located one of its two Global Technology Centres in Singapore, has supported clients in Singapore for 137 years and is proud of its association with Singapore in its 50th year anniversary. As a global charity, the LR Foundation wants to engage with the best researchers globally and encourages researchers in Singapore and the wider region to engage with Foundation research programmes.