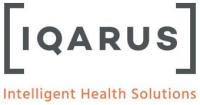 Martin Clements CMG OBE has been appointed Chairman of Iqarus, a global provider of health solutions to organisations that need to operate safely in remote and difficult environments.
After an early career in the British military, Martin served for over thirty years at the UK Foreign & Commonwealth Office (FCO) until 2016 when he retired as a Director General. He brings to Iqarus a unique perspective, proven track record, extensive leadership skills and first-hand knowledge of managing risk in complex and testing environments. At the FCO he led the transformation of critical national security capabilities, notably the manner in which the UK supports missions in difficult environments, globally. Between 2004 and 2006, whilst posted to Afghanistan, Clements was closely involved in preparations for the British military deployment to Helmand province.
Tim Mitchell, CEO of Iqarus, believes his new Chairman is uniquely positioned for the role. "Martin brings to Iqarus a unique insight into the risks and realities of operating in the world's most challenging environments. His expertise, experience and relationships will be invaluable in strengthening our ability to guide and assist our clients through the ever shifting perils and practicalities of our core operating environments."
An experienced executive and non-executive director, Clements joins Iqarus at a time of rapid and significant growth to support the Iqarus team in delivering its ambitious global growth strategy.
Clements says, "Iqarus is well placed to address the real issues faced today by organisations in frontier and emerging markets. Success in these places requires a nuanced approached in which companies work within and with local and national communities. The integrated approach to health and wellbeing taken by Iqarus is innovative and highly relevant to the challenges faced by both operators and communities in the developing world. I look forward to working with a company that understands the need for new thinking and new operating models in supporting globally deployed staff, including in the toughest of circumstances."
Iqarus is a global provider of intelligent health solutions in remote and difficult operating environments. Solutions range from front-line healthcare and multi-skilled medics to occupational health, occupational hygiene, medical supplies and training; supporting clients in regions such as the North Sea, Middle East, Africa, Asia and the Americas.
Last month the company launched Europe's first Immersive Training Centre in Hereford, UK.
Developed in collaboration with international emergency and rescue services, NGOs and the defence, health, security and energy sectors, this innovative facility puts front-line medical professionals through their paces in high-risk, high-pressure situations using ground-breaking simulation technology.