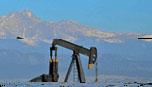 Forum Energy confirms that the Philippine Department of Energy (DOE) has granted a force majeure on Service Contact 72 (SC 72) because this contract area falls within the territorial disputed area of the West Philippine Sea which is the subject of an United Nations arbitration process between the Republic of the Philippines and People's Republic of China.
Under the terms of the force majeure, all exploration work at SC 72 is immediately suspended (effective from 15 December 2014) until the DOE notifies the Company that it may commence drilling. As a result, the second sub-phase of SC 72 has been put on hold until further notice.
The terms of the second sub-phase and all subsequent sub-phases will be extended by the term of the force majeure.