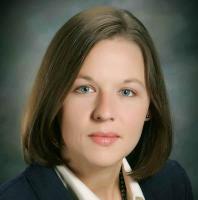 Foster Marketing has named Kristy Bonner as vice president of digital services, President Tiffany Harris announced.
Bonner has been involved in strategic planning, content creation and design for more than 20 years, having previously worked in advertising and print and online publishing. Bonner joined Foster Marketing in 2008 as an account executive and digital strategist.
As new digital opportunities emerge, Bonner has been tasked with continuing to expand the digital services at Foster Marketing including web and mobile design, development and content creation; search engine optimization (SEO); online advertising; email marketing and social media.
"Kristy's diverse content creation and design experience in the online and print arenas allows her to guide clients toward strategic solutions using both online and offline marketing tactics," said Harris. "In recent years, our digital services have expanded dramatically, and under Kristy's leadership, Foster Marketing's digital team will continue to excel in providing effective online marketing solutions."