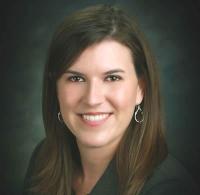 Foster Marketing has named Megan Schreckenbach vice president of account services.
Based in Houston, Schreckenbach will be responsible for Foster Marketing's Houston office, supervising the Houston account services team, developing and implementing strategic marketing communication plans and building and maintaining strong client relationships.
Schreckenbach has more than 10 years of experience in coordinating and managing effective creative strategies for clients. Schreckenbach joined Foster Marketing in 2007 as an account associate and was later promoted to trade show coordinator and account executive.