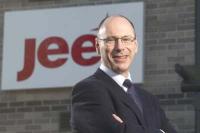 Jee Ltd has received a nomination for its managing director, Trevor Jee, in the category of Inspiring Leader at the upcoming Offshore Achievement Awards.
Trevor is founder and managing director of the company, which celebrated its 25th anniversary in 2013. He began Jee as a one-person consultancy which he has developed to become a company of nearly 100 employees, with three UK bases and subsea capabilities spanning the whole life-of-field. In addition to driving the growth of high quality engineering services, Trevor has steered the creation of a global portfolio of industry-recognised subsea courses which have been delivered in 32 countries.
Trevor has excelled as the leader of the Jee team by fostering homegrown talent and creating a truly open-door policy for advice and feedback for all staff and customers.