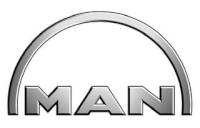 Waterfront Shipping Company Ltd. (WFS), Marinvest/Skagerack Invest (Marinvest), IINO Kaiun Kaisha, Ltd. (IINO), Mitsui & Co., Ltd. (Mitsui), and the NYK Group (NYK) have announced their investment to build four new ocean-going vessels powered by clean-burning methanol fuel. These four 49,000 dead weight tonne vessels will be delivered in 2019 and built with MAN B&W ME-LGI two-stroke dual-fuel engines that can run on methanol, fuel oil, marine diesel oil or gas oil.
The vessels will join the existing seven methanol-fuelled vessels chartered by WFS. In 2016, WFS, Marinvest, Mitsui O.S.K. Lines, Ltd., and Westfal-Larsen Management announced the delivery of these seven fuel-efficient ocean-going vessels to the sea. These innovative vessels are built with the first-of-its kind MAN B&W ME-LGI two-stroke dual fuel engines and have achieved accolades from the marine industry for their use of clean-burning methanol as an alternative fuel.
"We are very happy to be working with Waterfront Shipping again on this innovative technology. With seven engines already in operation and proven in the field, this new order confirms the ME-LGI concept as a mature technology. Since this dual-fuel engine entered the market in 2016, its price has dropped considerably, which makes it an even more attractive propulsion option. Allied with its environmental credentials and convenience of use when employing methanol as a fuel, we are confident the ME-LGI will continue its promising progress," states René Sejer Laursen, Promotion Manager, MAN Diesel & Turbo.
"It's been great working with MAN and our shipping partners who are as committed as we are in advancing sustainable clean marine technology. Our seven methanol-fueled vessels have been operating safely and reliably since 2016, and we expect these new vessels to benefit from ongoing technological advances that will continue to optimise performance and efficiency," says Paul Hexter, President, Waterfront Shipping. "We are proud to see 40% of our fleet powered by methanol-fuel technology in the coming year."
As a safe, biodegradable and clean-burning fuel, methanol is a promising alternative marine fuel that can meet new and existing environmental regulations from the International Maritime Organization (IMO) that require vessels to decrease emissions of sulphur oxide and nitrogen oxides. By using methanol rather than conventional marine fuel, the vessels produce significantly fewer emissions than conventional vessels.
The four new vessels will be built in Korea at Hyundai Mipo Dockyard, where several of the first generation of methanol-fuelled vessels were built. WFS will charter the four vessels to replace older vessels and support growing demand for methanol around the world. Two of the vessels will be owned in a joint venture between WFS and Marinvest, one will be owned by NYK and the fourth will be owned in a joint venture between IINO and Mitsui.
"We have been very pleased by the performance of the vessels delivered in 2016 and excited to be investing in another two. Our overall focus in the development of the dual-fuel system concept has been safety and engine reliability. We have found the technology for handling methanol is well developed and offers a safe dual-fuel solution for low-flashpoint liquid fuels," states Patrik Mossberg, Chairman, Marinvest.
"For over 130 years, we have been guided by our commitment to pioneering innovation. Investing in this proven groundbreaking and innovative marine technology exemplifies our commitment to using leading clean technology to meet the safe and dependable transportation needs of our global customers," states Koji Kondo, Corporate Officer, NYK.
"With the growing demand for cleaner marine fuels to meet more stringent emission regulations, we're seeking ways to reduce our environmental footprint," says Ryuichi Osonoe, Director and Managing Executive Officer IINO. "Investing in the next generation of fuels is one way we'll continue to meet regulations while maintaining the efficiency of our operations."
"We are proud to be partnering with WFS to advance methanol as a sustainable marine fuel and be part of an innovative solution that meets the needs of the shipping industry and contributes to a more sustainable future," says Takeshi Setozaki, Chief Operating Officer, Mitsui.