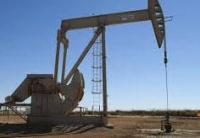 FourPoint Energy, LLC has signed definitive agreements to acquire oil and gas assets from Chesapeake Exploration L.L.C. and CHK Cleveland Tonkawa L.L.C., whose preferred interest owners are funds managed by GSO Capital Partners LP, as well as other third party investors, and common interest owner CEX in three related transactions for a combined purchase price of $840 million, with incremental and contingent payments payable to the Preferred Holders upon certain commodity price and performance conditions.
In addition, the Preferred Holders will receive a distribution of cash on hand and working capital of CHK Cleveland Tonkawa L.L.C. The assets to be acquired include an interest in approximately 1,500 producing wells primarily in the Cleveland, Tonkawa and Marmaton formations with average daily net production of approximately 21,500 Boed over the twelve months ended April 2015.
The production mix is 7,000 Bbld of oil, 5,000 Bbld of natural gas liquids and 57 Mmcfd of natural gas. The assets cover nearly 250,000 net acres centered in Roger Mills and Ellis counties, Oklahoma. Approximately ninety-five percent of the leasehold is held by production. FourPoint will assume full operations of the assets at closing which is anticipated to be August 31, 2015.