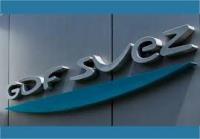 GDF SUEZ Gas NA has named Frank Katulak as its new President and CEO.
Katulak has been working in the natural gas and LNG industries for more than 30 years, with the last 15 years of his experience in GDF SUEZ's U.S. LNG business. Most recently, he oversaw the operations of the Everett Marine Terminal, as President and Chief Operating Officer of Distrigas of Massachusetts LLC. While in that position, he served as a key advocate of LNG's importance to the terminal's traditional Northeast customer base of gas utilities and power producers; to potential new retail LNG customers in the marine, trucking, and commercial-industrial sectors; and to the international market.
Katulak has broad experience in working with public officials and media at the federal, state, and local level, and has served on numerous U.S. and international technical committees with respect to LNG operations. He is also a member of the National Fire Protection Association's 59A Committee.