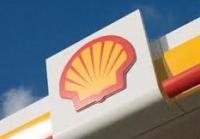 Franklin Fueling Systems, provider of total system solutions for retail petroleum equipment systems, has announced a 5-year relationship agreement with Shell encompassing the underground fuel systems available as an option across the branded network of 43,000 retail sites in over 70 countries. Shell branded stations serve 25 million customers per day and sell approximately160 billion litres of fuel annually.
Franklin is uniquely positioned to offer complete retail fuelling solutions including Piping and Containment Systems, Submersible Pumping Systems, Fuel Management Systems, Service Station Hardware and Dispensing Systems under one agreement.
As part of this relationship agreement, Shell's company owned sites and network of dealers, branded wholesalers and licensees all have access to Franklin Fueling Systems' innovative products and complete end-to-end system solutions.
Franklin's training, accreditation and assurance services were important factors in securing the contract. Franklin will continue to provide optimised system layouts, which are strategic to reducing total cost of ownership by allowing the design of cost efficient site layouts.
"Franklin Fueling Systems is exceptionally suited to deliver the most innovative and high quality products to meet our clients' needs," says Jay Walsh, Franklin Fueling System Executive Vice President. "We are the industry leader in complete fuel system solutions. Franklin is committed to building the best fuel stations, with the finest equipment, and in the safest manner."