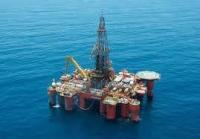 The need for additional structural upgrades of Blackford Dolphin has been identified. Finalization of these upgrades is estimated to be completed in June. The total cost for the CRS and upgrades has been revised to USD 195 million.
Borgholm Dolphin Yard stay:
Borgholm Dolphin which has undertaken repair and upgrades of the winches is estimated to go back to operation for Shell U.K. Limited shortly, after a yard stay of nine weeks.