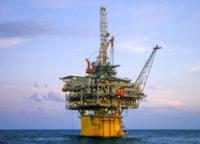 Freeport-McMoRan Inc. announced the results of additional production testing on Freeport-McMoRan Oil & Gas's (FM O&G) Highlander discovery, located onshore in South Louisiana in the Inboard Lower Tertiary/Cretaceous trend.
The production test, which was performed in the Cretaceous/Tuscaloosa section, utilized expanded testing equipment and indicated a flow rate of approximately 75 million cubic feet of natural gas per day (MMcf/d), approximately 37 MMcf/d net to FM O&G, on a 42/64th choke with flowing tubing pressure of 10,300 pounds per square inch. FM O&G expects to immediately commence production using FM O&G facilities in the immediate area. FM O&G plans to install additional amine processing facilities to accommodate the higher rates.
As previously reported, the Highlander discovery well was drilled to a total depth of approximately 29,400 feet in first-quarter 2014. Wireline log and core data obtained from the Wilcox and Cretaceous sand packages indicated favorable reservoir characteristics with approximately 150 feet of net pay.