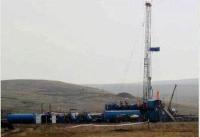 Frontera Resources Corporation announces a milestone at its gas operations in Georgia.
Since commencing gas production operations in April 2014 from the Mtsare Khevi Gas Complex, located within the Sagarejo District of its eastern Georgia, Block 12 contract area, Frontera has successfully marked one year of gas production operations.
Over the past year, Frontera's installation of a 14-kilometer network of gathering, processing and pipeline transportation facilities culminated in the initiation of gas production operations from the Company's ongoing drilling operations. Continuous gas sales from the area have represented the first time domestically produced non-associated gas has been continuously marketed to Georgia's national consumption market. Together with extensive technical analysis associated with the Mtsare Khevi Gas Complex, this work has opened a historic new chapter in Georgia's move towards energy independence.
A planned 8 well drilling program for the remainder of this year will commence in June. In addition, an 18 well workover program designed to access gas production from extensive unperforated/behind-pipe gas-bearing intervals is underway. Collectively, including the ongoing expansion of existing processing facilities, these operations are expected to bring daily gas production in excess of 7 million cubic feet per day by the end of this year. This will continue to provide increased revenue generation from the area and will also serve to further advance technical studies associated with the Mtsare Khevi Gas Complex.