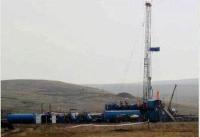 Frontera Resources Corporation released and operations update as well as a funding update.
Operations Update
Mtsare Khevi Gas Complex:
Following the update released on September 30, 2013, the Company has continued to make progress towards completing the installation of gas sales infrastructure in the Mtsare Khevi Field. Testing and final regulatory approval of the installed fourteen kilometer system will continue into January and is nearly complete ahead of commencing gas sales. The infrastructure will accommodate production from currently shut-in gas wells which the Company believes could produce from the outset approximately two million cubic feet per day of gas (57,000 cubic metres per day).
The Mtstare Khevi Field is situated within a larger play area of approximately 80 square kilometres referred to as the Mtsare Khevi Gas Complex and encompasses gas targets found between 300 metres and 5,000 metres in depth. Based on Frontera's internal estimates, analysis has revealed significant gas potential throughout this area of up to approximately 1.2 tcf of gas in place (28 billion cubic metres) and up to approximately 700 bcf of recoverable gas (19.8 billion cubic metres). During the first half of 2013, ongoing geologic studies related to existing well data associated with the Complex continue to provide support for defining the extent of the identified potential throughout the greater Mtsare Khevi Gas Complex. Gas production from the Mtsare Khevi Field will contribute to the assessment of the Complex's potential. Independent assessment will take place in 2014.