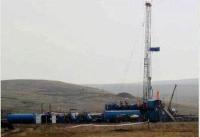 Frontera Resources Corporation has begun the start of a new drilling campaign at the Mtsare Khevi Gas Complex in the country of Georgia.
Location construction for well #32a will commence shortly and drilling is expected to commence during the month of August. The well will take approximately fifteen days to reach total depth. Well #32a is planned to be drilled to a depth of approximately 400 meters and is designed to continue to explore and expand the identified gas potential associated with the Mtsare Khevi Gas Complex.
Gas production operations have continued since commencement in April and are delivering gas to Georgia's national grid via the Company's gas gathering/processing facilities and associated 14 kilometer transportation system. This system accommodates gas production at a planned rate of approximately two million cubic feet per day of gas.