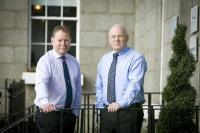 Frontier International has appointed Bill Buchanan as Group Financial Controller.
The appointment can be attributed to growth activity on both a local and international level, with Bill bringing over 25 years' financial services and industry experience to the role.
Latterly Global Operations Controller for energy services company Senergy, Bill has held a number of financial management roles within the oil and gas industry. A specialist in the set-up of international accounting functions, he is looking forward to playing an integral part in the company's growth strategy: "I am delighted to be joining Frontier International at what is a real period of expansion, from both domestic and international perspectives.
"Having significant experience in international financial expansion, I understand the associated issues and look forward to utilising that knowledge to the benefit of the company and its clients."