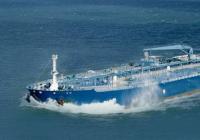 FSL Trust Management Pte. Ltd. has appointed Esben Sofren Poulsson as Non-Executive Independent Director of FSLTM, effective from 30 September 2014.
Mr. Poulsson is a well-respected senior figure in the global shipping community with more than 40 years of industry experience.
He has been a significant contributor in positioning Singapore as a world class maritime center, acting as an advisor to a number of key trade associations and related bodies in Singapore.
He is currently a Council Member and Honorary Secretary of the Singapore Shipping Association and represents Singapore on the Board of the International Chamber of Shipping in London, of which he is a Vice Chairman. He is also a Non-Executive Director of Epic Shipping Singapore Pte. Ltd. and of X-Press Feeders Ltd. and acts as Senior Advisor to Straits Tankers Pte. Ltd.