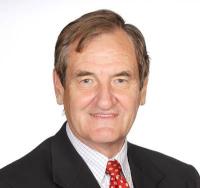 FSL Trust Management Pte. Ltd. (FSLTM), as trustee manager of First Ship Lease Trust "Trust") has appointed Michael G Gray as Independent Director of FSL Trust, effective immediately. Mr Gray is also appointed as the new Chairman of the Board's Audit Committee with immediate effect.
Mr Gray is a qualified accountant with 35 years' experience in professional practice across a number of international markets. He trained as a Chartered Account with Coopers & Lybrand in the United Kingdom and moved to Coopers & Lybrand Singapore in 1978, retiring from the merged firm of PricewaterhouseCoopers in 2004.
During this time he founded the PricewaterhouseCoopers practice in Indochina and was the Territorial Senior Partner for eight years thereafter. Prior to practicing as an accountant, he spent ten years in the shipping industry as an officer in the Merchant Navy and obtained a BSc in Maritime Studies from the University of Plymouth.