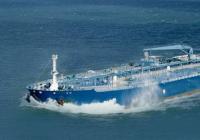 FSL Trust Management Pte. Ltd. (FSLTM) says that it will be compliant with the terms of its original loan agreement dated 1 December 2011 following a covenant relaxation period of two and a half years.
FSL Trust has had confirmation from its lenders that the value-to-loan (VTL) ratio at year-end 2014 is compliant with the terms of the original loan agreement, i.e. in excess of 125%, without taking into account the security deposit of US$ 10 million that FSL Trust placed in July 2012 (Security Deposit).
Subject to confirmed compliance with the trailing four quarters' debt service cover ratio (DSCR), the security deposit will be released. DSCR is forecast to be in excess of 1.2x at the end of 4Q 2014, well over the 1.1x required for loan covenant compliance and the 1.15x hurdle for the release of the Security Deposit.