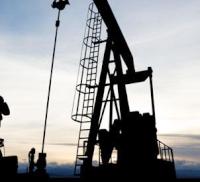 As First Titan Corp. explores new acquisitions and continues production at current assets, oil and natural gas are gaining globally and could experience sustained increases.
The price of oil rose over 40 cents from last week, with rigzone.com reporting that the demand for oil could increase because October trade data in China showed growth in overall imports accelerating. Also contributing to the spike in oil was the fact sanctions remained on Iran because of that country's nuclear program. With a deal unable to be reached, concerns were allayed of an influx of Iranian oil into world markets at a time of already abundant supplies.
According to The Associated Press, data for the week ended Nov. 8 are expected to show an increase in crude oil stocks of 1.8 million barrels, the eighth straight weekly increase.
In addition to oil, natural gas reached $3.57 per 1,000 cubic feet.