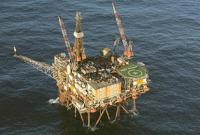 Fugro is marking a 35-year history of providing an asset integrity programme on one of the Ninian oil field platforms in the North Sea. Operator CNR International is working with Fugro to monitor the structural integrity of the Ninian Southern Platform (NSP) using a permanent online monitoring (OLM) system.
Following completion of initial structural integrity measurements in 1979, Fugro installed the OLM system on the platform in 1985 and since then it has carried out multiple upgrades. The current system is contracted through to 2020.
Accelerometers positioned at various locations on the platform combine with a wave radar to help correlate structural motions with wave conditions. These sensors allow Fugro to monitor the sway and torsion natural frequencies of the platform in response to changing weather patterns – any significant change in these values could indicate a loss in stiffness and would require further investigation.
The OLM system is interrogated daily by Fugro's onshore team, who check key parameters and assess data trends. Communications with the offshore system are conducted via a link to CNRI's offices in Aberdeen and then offshore via CNRI's network.
The importance of online monitoring was highlighted during a moderate winter storm in 2006, when Fugro quickly detected and located a brace failure event on the east face of the platform; this structural failure was later confirmed by an inspection. The multiple redundancies in the structure meant that the platform remained in a safe and useable condition until summer 2007, when the necessary repairs were carried out. Fugro continued to monitor NSP closely throughout this important period.
Fugro Project Manager Waheed Siddiq, who leads the OLM activities on NSP, says, "It's a privilege to provide our asset integrity solutions to the structural team at CNRI. After more than 35 years of monitoring NSP, our analysts know exactly how it behaves in all weathers; this intimate knowledge means we are able to identify any structural issues very quickly and accurately, and can alert CNRI immediately."
Mark Wilson, Structural Technical Authority at CNRI says, "The support we get from Fugro is a vital part of our overall integrity management of this key asset. The information provided by the continuous monitoring of the structure helps us optimise our underwater inspection and provides an additional level of confidence in the condition of the platform."