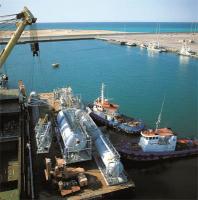 GAC has been appointed sole provider of hub agency services for the worldwide LNG fleet of BG Group.
The agreement also covers crude oil and LPG shipments to accommodate BG Group's expanding cargo range.
The new five-year contract took effect on January 1 with GAC providing hub and ship agency services and a range of value-added solutions covering the movement of BG Group's cargoes around the world.
Kumar Ganesan, General Manager for GAC Global Hub Services coordinated the negotiations along with Bob Bandos, Managing Director of GAC Shipping USA. Bandos had first established the relationship with BG Group in 2001.