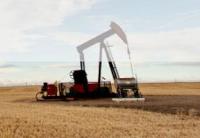 Gale Force Petroleum Inc. announces changes to the composition of its Board of Directors (the "Board"):
Ruben Alba, Guillaume Dumas, Robert Johnson and Scott Paterson have stepped down from the Board in order to allow for the appointment of Allan Bezanson, Harry Knutson and Randy Wilkins, who will join Charles Marleau and Michael McLellan on the newly constituted five-member Board. Mr. Knutson will serve as the Chairman of the Board.
"I look forward to working with Management and the other members of the Board to continue to strengthen and grow the Company. We will use our knowledge and relationships to create positive change for the shareholders," said Harry Knutson, Chairman of the Board.
"The Company thanks each departing member of its Board for their outstanding service to the Company and its shareholders through the Company's turnaround and growth into the valuable business that it is today," said Michael McLellan, Director and Chief Executive Officer. "We are pleased that Harry, Allan and Randy have agreed to lend their considerable talents and expertise to the Board. We look forward to working with our new Board as we continue to focus on creating shareholder value."