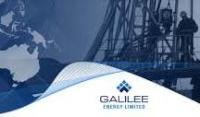 Galilee Energy Limited is pleased to announce the upgrade of its coal seam gas Contingent Resource estimation at ATP 529P located within the Galilee Basin in Queensland.
As a result of the step out drilling and pilot production testing completed in the permit the 2015 Contingent Resource estimation completed by MHA Petroleum Consultants LLC (MHA) covers a significantly larger area than previously assessed. This includes data from 8 step out wells as well as the pilot and pressure monitoring data from the Glenaras Pilot production completed subsequent to the 2011 SRK Consulting Report.
MHA have attributed the increase in the Contingent Resources to Galilee's net equity interest (being 100%) in ATP 529P using the deterministic method to prepare the estimates of the Contingent Resources as at 31 August 2015.
The updated ATP 529P 2015 Contingent Resource estimation increases contingent resources by 868% (2C) and 388% (3C). The following table summarises the changes to the ATP 529P Contingent Resource.