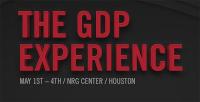 Gardner Denver Petroleum & Industrial Pumps (P&IP), total solutions provider to the drilling, well servicing and frac pumps market, has announced the opportunity to tour "Experience 360" at the Offshore Technology Conference in Houston, Texas, May 1-4 booth #4947.
Over the last two years, Gardner Denver has enhanced its offering by introducing new products and services that would allow the company to be the first end-to-end pump provider in the industry. With state-of-the-art repair shops and service facilities in every major North American shale play, P&IP is positioned to serve as a partner for every aspect of aftermarket support – including high performance consumables, field service, repair and exchange programs, training, technical support and partnership and supply agreements.
"Experience 360 is the combination of providing exceptional customer service, superior products and remarkable customer programs," says Larry Kerry, vice president and general manager for the P&IP division. "We took advantage of the downturn the last few years to drastically improve our processes and presence. We feel certain the industry and our customers will experience this first-hand when partnering with Gardner Denver. We will never stop innovating, improving and listening to our customers."
When the oil and gas market dropped, E&P companies were forced to scale back on capital expenditures and equipment maintenance programs, placing pumping equipment in a vulnerable position. With experts forecasting a busy year for the oil and gas industry, operators are now looking to make equipment upgrades.
"We are proud to carry on our legacy of being a manufacturer that our customers can count on," says Kerr. "We set out to be the end-to-end, total solution provider in the frac pump market. Our engineers allow us to combine reliability, efficiency and strength into the design of our products and our sales, customer service and field teams allow us to be responsive and supportive. We truly deliver total solutions, Experience 360, to our customers."