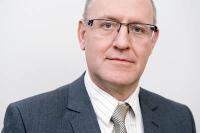 A total of 102.5 billion standard cubic metres (scm) of gas was transported from the Norwegian continental shelf within Gassco's operatorship during 2013.
Carried to receiving terminals in Germany, Belgium, France and the UK, this volume represented a decline of 4.9 billion scm from the year before.
"Norway's gas exports depend on many elements in an interplay between production, transport capacity, resource availability, the market and so forth," says Gassco chief executive Brian Bjordal.
"This interaction creates natural variations, and the reduction in last year's deliveries accordingly does not represent a trend.
"Norwegian gas exports in any event represent a substantial contribution to energy supplies in major European countries, and remain stable at a high level."