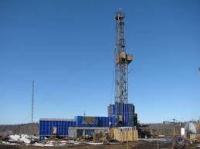 Gastar Exploration Inc. has entered into a definitive purchase and sale agreement to acquire additional working and net revenue interests in 103 gross (10.2 net) producing wells and certain undeveloped acreage in the STACK and Hunton Limestone formations in its Area of Mutual Interest from its AMI partner, Husky Ventures, Inc., and certain other parties.
The purchase price is approximately $43.3 million, subject to certain adjustments and customary closing conditions, and the conveyance of approximately 11,000 net non-core, non-producing acres in Blaine and Major Counties, Oklahoma to the Sellers.
The transaction is expected to close on or about November 30, 2015, with an effective date of July 1, 2015. After closing, the AMI joint venture with Husky will be dissolved. The acquisition will be funded with borrowings under Gastar's revolving credit facility.