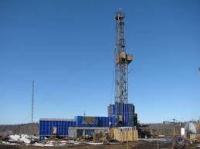 Gastar Exploration, Inc. announced that the Mid-Con 6H well in its Hunton Limestone oil play reached a peak 24-hour gross initial production (IP) rate of 1,442 barrels of oil equivalent ("BOE") per day and averaged 1,133 BOE per day (86% crude oil) over the last 10 days.
The Mid-Con 6H well was completed in early October and reached peak production 45 days after flow-back operations commenced. The well was completed in the Hunton Limestone formation utilizing a 22-stage fracture stimulation over the well's lateral length of 4,200 feet.
Gastar has a 50% working interest ("WI") (39% net revenue interest "NRI") in this non-operated horizontal well drilled in an area of mutual interest ("AMI") in Kingfisher County, Oklahoma.