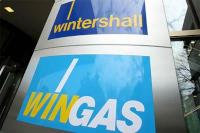 Gazprom and Wintershall Holding completed the asset swap.
As a result of the deal, Gazprom increased its share in European gas trading and storage companies WINGAS, WIEH and WIEE to 100 per cent as well as received a 50 per cent stake in WINZ involved in hydrocarbon exploration and production in the North Sea.
In its turn, Wintershall obtained 25.01 per cent in the project for developing Blocks 4A and 5A in the Achimov deposits of the Urengoy oil, gas and condensate field.
'For over 40 years Gazprom has been a reliable supplier to Europe. Strengthening the Company's positions in the European gas storage and sales segment guarantees uninterrupted gas supplies to consumers,' pointed out Alexey Miller, Chairman of the Gazprom Management Committee.