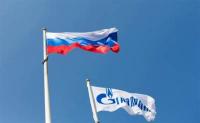 The Gazprom delegation led by Alexey Miller, Chairman of the Company's Management Committee, participates in the Asia-Pacific Economic Cooperation (APEC) CEO Summit in Manila (Philippines).
As part of the Summit, Alexey Miller attended the meeting between Dmitry Medvedev, Prime Minister of the Russian Federation and Truong Tan Sang, President of the Socialist Republic of Vietnam.
The meeting, among other things, considered issues of the cooperation in the oil and gas sector, including the project for upgrading the Dung Quat refinery.
"The energy sector has been recognized as a crucial component of regional economies in APEC countries. In this context, natural gas becomes more important and the need in a sustainable energy infrastructure becomes more urgent.